CHRISTIAN COUNTY COURTHOUSE COVID-19 RESPONSE
Out of an abundance of caution and in response to the recent outbreak of COVID-19, the Christian County Court of the Fourth Judicial Circuit is amending its procedures in an attempt to reduce the possibility of spreading the disease.  Kimberly G. Koester, chief judge of the Fourth Judicial Circuit, signed the amended administrative order July 15, 2020.
The following procedures will be in effect until FURTHER ORDER OF COURT
The following cases will be continued to a different date to be determined by the court:
All Evictions will cease until the expiration of this Order.
The following cases will be held as usual:
All Traffic cases, including DUIs
All In-Custody cases, including bond settings;
All Criminal Felony cases with time constraints;
All Misdemeanor cases;
All Juvenile Detention, Shelter Care and Permanency hearings;
All hearings involving Emergency and Plenary Orders of Protection;
All Family law cases, including support cases;
All Small Claims as allowed by Supreme Court Rules;
All Probate and Chancery cases;
Marriages, with a total number of 4 persons allowed at the ceremony;
All the above hearings may be handled using remote video conferencing, if possible, and in compliance with Administrative Order 2020-11 which was enacted on April 27, 2020. All in-custody hearings shall be conducted by remote video conferencing. Felony guilty pleas may be done in person at a time that social distancing can be guaranteed, but it is recommended that they be conducted by video conferencing which allows the Defendant to participate and be present in the courtroom by way of video conferencing.
When the Courthouse is open, in-person attendance is permitted, but the number of people permitted in the courtroom will be limited and social distancing will be implemented;
Only participants in a particular case shall be allowed, except for minors who will be allowed to be accompanied by a parent or guardian, and marriages;
All criminal cases involving defendants with attorneys shall be held at 10:00 a.m. and the Court will waive the personal appearance of a defendant if his/her attorney is present and no plea is being taken in the hearing;
The Clerk will be imposing a cap on the number of cases to be set on a particular date to control size of future calls;
Problem Solving Courts: Staffing shall continue by video conferencing during this period. Court appearances shall be in the discretion of the presiding Judge;
Family Division: It is recommended and suggested that hearings that may be conducted by remote hearing continue. In the discretion of the Judge, if an in-person hearing is to be conducted, the number of participants will be taken into consideration. If the hearing would require more than the courtroom could accommodate with social distancing, the matter will be re-set. Courtesy copies of pleadings, financial affidavits and other documents should be electronically provided to the responsible Judge and in accordance with the local rules.
The Probation Departments, State's Attorney offices and Public Defender offices will continue to meet the needs of their clients. In-person contacts will be reduced as determined by the Department Heads and the Resident Circuit Judge of each county in the Fourth Judicial Circuit.
The Resident Circuit Judges of each county in the Fourth Circuit are afforded discretion to handle issues not covered by this Order as he or she deems appropriate.
The Fourth Circuit will continue to provide a court reporter for any hearings that will occur per this Order.
An Order of the Illinois Supreme Court was entered on March 20, 2020, allowing the Chief Judge of each circuit to continue all trials, including in-custody trials, for the next 60 days and until further order of the Illinois Supreme Court without the continuance being attributable to the State or the Defendant for purposes of Section 103-5 of the Code of Criminal Procedure of 1963 (725 ILCS 5/103-5);
A subsequent Order of the Illinois Supreme Court was entered on April 3, 2020, allowing the Chief Judge of each circuit to continue all trials, including in-custody trials, until further order of the Illinois Supreme Court;
Therefore: all criminal jury trials in the Fourth Judicial Circuit are continued until June 15, 2020 or until further Order of the Illinois Supreme Court and the Fourth Judicial Circuit without this delay being attributed to the State or the Defendant.
Additionally, all civil jury trials currently scheduled in 2020 shall be vacated and are to be re-set to a date after January 1, 2021. The civil jury trial weeks shall be used as criminal jury trial weeks.
The Circuit Clerk will provide notice to all litigants of the dates their cases will be continued to.
No Persons shall be allowed access to the courthouses in the Fourth Judicial Circuit if:
a.) You have flu-like symptoms including fever, cough or shortness of breath;
b.) Been diagnosed with COVID 19 (or someone close to you has):
c.) Been directed to quarantine, isolate or self-monitor at home by any medical provider;
d.) Traveled within the last 21 days, to any country designated by the CDC as a high-risk location for COVID-19; or
e.) Had close contact with anyone who has traveled to any of these high-risk locations.
f.) Masks are recommended to be worn in the courtrooms by litigants and when social distancing can not be maintained.
If you are an attorney or litigant and have a scheduled case, appointment or are otherwise required to appear at the courthouse in connection with a court case, but are unable to appear because of virus restrictions, please contact the Christian County Circuit Clerk's office at (217) 824-4966.
ATTENTION PAY-OR-APPEAR LITIGANTS
Even though the Christian County Courthouse has taken measures to temporarily reduce the number of individuals entering the courthouse to minimize the possible exposure or spread of the COVID-19 virus, that does NOT mean all Pay-or-Appear obligations have been suspended. Individuals who are on monthly payment plans are expected to continue making timely payments. Litigants have several options to pay online without having to enter the courthouse through the following link (Judici). Payments can also be made through the mail with a money order or cashier's check, and said payments can also be dropped off at the courthouse at the drop-box located near the courthouse entrance. If those means of payments are exhausted and have to be made in cash, please call Christian County Circuit Clerk's Office at (217) 824-4966 to make arrangements. Thanks for your cooperation during this unprecedented time.
Methods of Payment in Lieu of Coming Into the Courthouse
Please have your case number ready and available.
Judici – judici.com, choose Christian County in the dropdown menu, search for your name in the field "last name, first name", choose the red "Pay Now" or for traffic tickets "Plea/Pay";
NO personal checks please;
You can mail a money order or drop off cash (must be exact amount) in an envelope at our drop box located on the outside of the courthouse, just right of the entrance door. If you are dropping off cash, please do so during working hours of Monday thru Friday 8:00 a.m. – 4:00 p.m.;

Please make Money Order out to Circuit Clerk's Office along with your name and case number;
On outside of the envelope please note Circuit Clerk's Office, name and case number.
If you have any questions, please call our office at (217) 824-4966.
 
.
Julie Mayer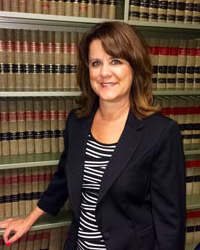 (217) 824-4966
Fax (217) 824-5030
Office Hours:
Monday – Friday
8:00am – 4:00pm
Mailing Address:
101 S. Main Street
P.O. Box 617
Taylorville, IL 62568
I am pleased to welcome you to our website, which is designed to offer information about the Circuit Clerk's office.  The mission of the office of the Clerk of the Court of Christian County is to serve the citizens of Christian County and the participants in the Judicial System in a timely and efficient manner.
The Circuit Clerk's primary function is to establish, maintain and keep all records of the court and the official court seal.  In addition, the Court Clerk is responsible for all scheduling matters and all financial duties relating to the Court system.  All monies owed to the Court are collected and distributed by the Circuit Clerk.
All jurors are summoned for service by the Circuit Clerk.  An answering machine provides information to prospective jurors the evening before service is required by calling (217) 824-4966.