JULIE J. MAYER
CHRISTIAN COUNTY CIRCUIT CLERK
COURTHOUSE IS CURRENTLY CLOSED TO THE GENERAL PUBLIC THROUGH 5/31/20. 
THE COURT IS ONLY HEARING THE FOLLOWING CASES DURING THIS TIME PERIOD:
Only IN-CUSTODY criminal matters via video conference

Juvenile Detention hearings

Juvenile Shelter Care Hearings

All Orders of Protection and Emergency Requests

Any other emergency or other hearing approved by a Judge
Parties and counsel may attend and are encouraged to attend these hearings via teleconference.
All other cases will be scheduled for a new date and a notice will be sent by mail to the address the Circuit Clerk has on file.  It is very important that you call (217) 824-4966 if you have had a recent change of address.  There will also be periodic updates on the voicemail as changes in closure occurs.
E-file is available on all civil, juvenile, criminal and DUI cases.
(Any filing for traffic cases may be emailed during this shutdown at christiancountycircuitclerk@gmail.com)
Julie Mayer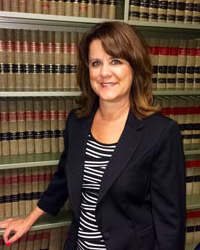 (217) 824-4966
Fax (217) 824-5030
Office Hours:
Monday – Friday
8:00am – 4:00pm
Mailing Address:
101 S. Main Street
P.O. Box 617
Taylorville, IL 62568
I am pleased to welcome you to our website, which is designed to offer information about the Circuit Clerk's office.  The mission of the office of the Clerk of the Court of Christian County is to serve the citizens of Christian County and the participants in the Judicial System in a timely and efficient manner.
The Circuit Clerk's primary function is to establish, maintain and keep all records of the court and the official court seal.  In addition, the Court Clerk is responsible for all scheduling matters and all financial duties relating to the Court system.  All monies owed to the Court are collected and distributed by the Circuit Clerk.
All jurors are summoned for service by the Circuit Clerk.  An answering machine provides information to prospective jurors the evening before service is required by calling (217) 824-4966.