The Clerk is responsible for conducting all elections within Christian County including all Federal, State, County, City, School, Township, Village, Park and Library Districts as well as some Fire Districts. Some of the functions we conduct prior to an election, during an election, and after an election are: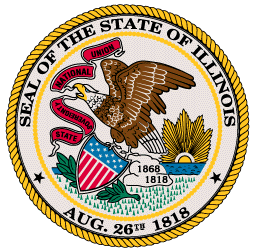 Voter Registration
Absentee Voting
Election Judge Training
Precinct Set-ups
Ballot Proofing
Voter Tabulation
Deputy Registrar Training
Pollwatcher Credentials
Election Canvassing
Am I Registered to Vote?   What is My Precinct?
April 2, 2019 Consolidated Election Information
General Information
Military
Next Election Events:
Apr
1
Mon
Early Voting Ends – 2019 Consolidated Election

@ Christian County Clerk's Office
Apr 1 @ 5:00 pm
The Christian County Clerk's Office, located on the 2nd floor of the County Courthouse, 101 S. Main St., Taylorville, is the only location for Early Voting within Christian County. The Courthouse is an accessible facility. Early Voting begins Thursday, February 21, 2019, and runs through Monday, April 1, 2019. Office hours are Monday through Friday, 8:00 a.m. until 4:00 p.m. Saturday voting will also be available from 9:00 a.m. until 1:00 p.m. on March 23 and March 30, 2019. Any otherwise qualified voter may choose to vote early at the Clerk's Office. Qualified registered voters may also request to have their ballot mailed to them. The postage required to return the ballot is $1.15. Call the Clerk's Office at 217-824-4969 with any questions about voting, requesting an absentee ballot, or to verify your current registration status. You may also visit christiancountyil.com for more information.