Final Outstanding Vote-By-Mail Ballot Count will be on Tuesday, November 20, at 9am
The Clerk is responsible for conducting all elections within Christian County including all Federal, State, County, City, School, Township, Village, Park and Library Districts as well as some Fire Districts. Some of the functions we conduct prior to an election, during an election, and after an election are: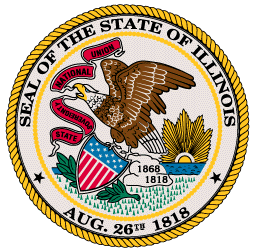 Voter Registration
Absentee Voting
Election Judge Training
Precinct Set-ups
Ballot Proofing
Voter Tabulation
Deputy Registrar Training
Pollwatcher Credentials
Election Canvassing
Am I Registered to Vote?   What is My Precinct?
General Information
Military
Early Voting, Vote-by-Mail and Grace Period Registration and Voting are all conducted at the County Clerk's Office located on the 2nd floor of the Courthouse. Office hours are Monday through Friday from 8:00 a.m. until 4:00 p.m. In addition, the Clerk's Office will be open for voting only on the following Saturdays from 9:00 am until 1:00 pm: October 27th and November 3rd, 2018. The Clerk's Office is also open for voting on Election Day, Tuesday, November 6th, 2018 for Grace Period Registration and Voting only, from 6:00 a.m. to 7:00 p.m. All other business of the office will only be conducted during regular hours from 8:00 a.m. until 4:00 p.m. On Election Day, all non-Grace Period registrants and regular voters must vote at their regular polling place.
Ballots become available following certification by the State Board of Elections.
Early Voting  9/27/2018–11/5/2018
Mail-In Absentee Voting 9/27/2018–11/6/2018
Close of Voter Registration 10/9/2018
Close of Online Registration 10/21/2018
Grace Period Registration & Voting 10/10/2018–11/6/2018
Election Day  – Tuesday, November 6
Next Election Event:
Nov
20
Tue
Final Vote-By-Mail Ballot Count

@ County Clerk's Office
Nov 20 @ 9:00 am
Final Outstanding Vote-By-Mail Ballot Count will be on Tuesday, November 20, at 9am