The County Clerk is responsible for conducting all elections within Christian County including all Federal, State, County, City, School, Township, Village, Park and Library Districts as well as some Fire Districts. Some of the functions we conduct prior to an election, during an election, and after an election are: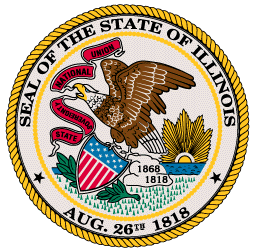 Voter Registration
Absentee Voting
Election Judge Training
Precinct Set-ups
Ballot Proofing
Voter Tabulation
Deputy Registrar Training
Pollwatcher Credentials
Election Canvassing
Am I Registered to Vote?   What is My Precinct?
General Information
Military
Next Election Events:
Feb
6
Thu
Early Voting and Vote By Mail Ballot Mailing Begins
EARLY VOTING-OFFICE OF ELECTION AUTHORITY: First day for early voting at the office of the election authority.
VOTE BY MAIL: First day for mailing or delivery of vote by mail ballot.
Source: Illinois State Board of Elections Calendar at a Glance 2020
Mar
12
Thu
Vote By Mail Application Period Ends
Last day for the election authority to receive application for vote by mail ballot from any registered voter.
Source: Illinois State Board of Elections Calendar at a Glance 2020