The County Clerk is responsible for conducting all elections within Christian County including all Federal, State, County, City, School, Township, Village, Park and Library Districts as well as some Fire Districts. Some of the functions we conduct prior to an election, during an election, and after an election are: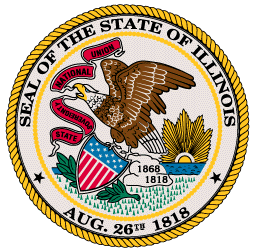 Voter Registration
Absentee Voting
Election Judge Training
Precinct Set-ups
Ballot Proofing
Voter Tabulation
Deputy Registrar Training
Pollwatcher Credentials
Election Canvassing
Am I Registered to Vote?   What is My Precinct?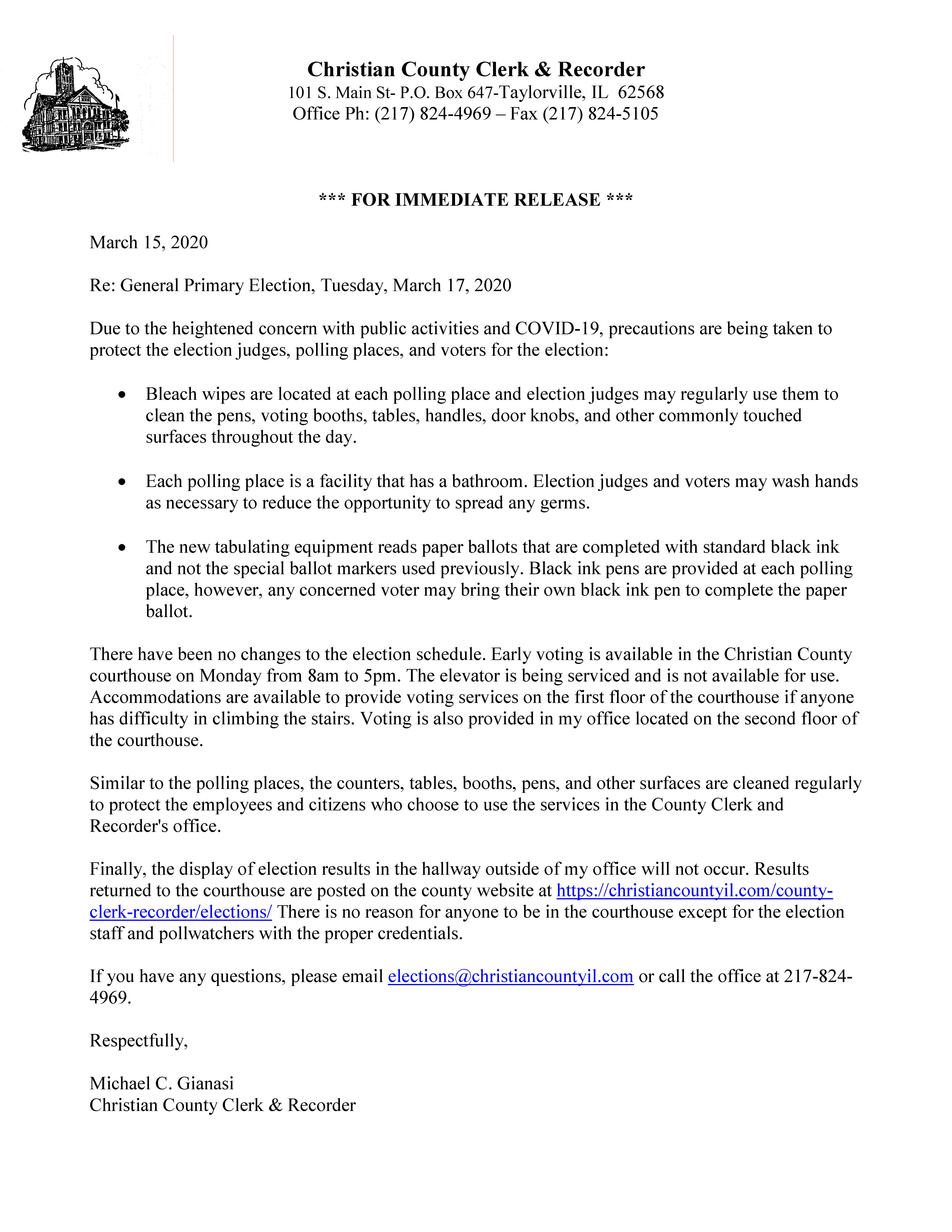 Notice Concerning Election Day Activities, March 15, 2020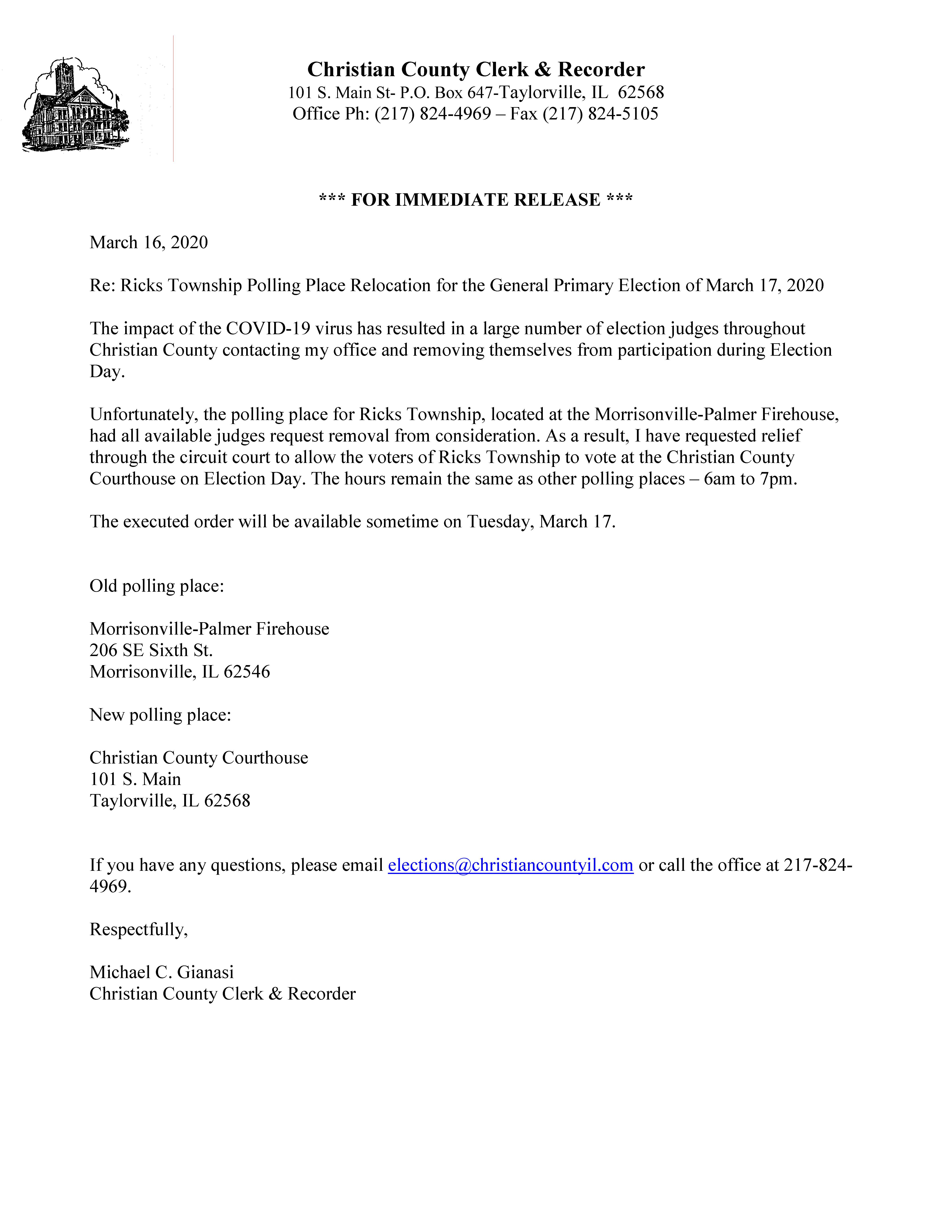 Notice Concerning Ricks Township Polling Place Relocation, March 16, 2020
Paperless Online Request for Absentee Ballot
Absentee Voting Application (PDF Print/Mail)
General Information
Military
Next Election Events:
There are no upcoming events to display at this time.