Bruce Kettelkamp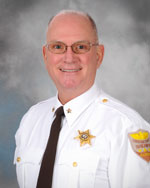 (217) 824-4961
Non-Emergency
Fax (217) 824-4963
Mailing Address:
301 W. Franklin Street
Taylorville, IL 62568
Patrol, Investigations, 9-1-1 Communications Center, Civil Process, Court Security, D.A.R.E. Program, K-9 Unit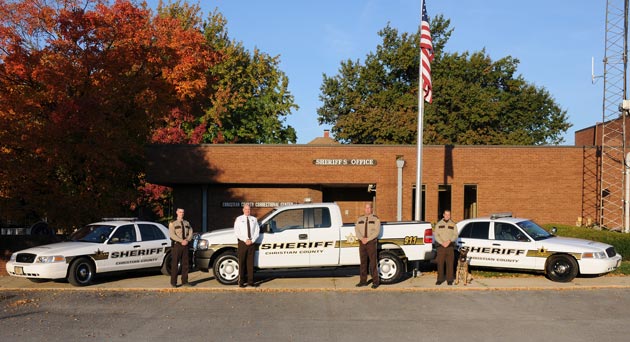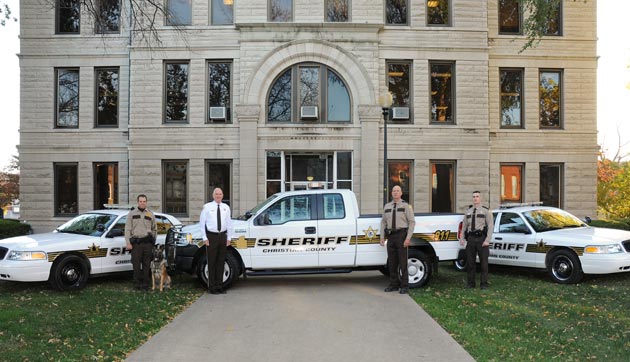 Mickie Ehrhardt – 911 Administrator
(217) 287-7911
Cell (217) 825-8846
Fax (217) 824-7890
Our Mission
The mission of the Christian County Emergency Communications Center is to service as the vital link between the citizens and public safety agencies that we serve. We are committed to serving with integrity, cooperation and concern for the welfare of others to improve the quality of life throughout our service area. Our goal is to provide expedient, courteous and quality service for all of our customers. Our standard is excellence and our model of success is teamwork.
About Us
The Christian County 9-1-1 seeks to provide the most effective emergency communications possible. The CSETSB (Christian – Shelby Emergency Telephone Systems Board) includes members from Christian & Shelby Counties representing the county governments, public sector and public safety agencies.  The board carries out tasks with an eye toward the future and strives to make innovative, cost-effective decisions to benefit the agency as well as all Christian and Shelby Counties and it's service area.
Christian County uses a type of 9-1-1 known as Enhanced 9-1-1. This system provides the telecommunicator with the callers name, address &/or lat./long. location and telephone number within seconds of answering the phone for wireline (home and business), wireless and VoIP calls. Enhanced 9-1-1 is a complicated and sophisticated telephone network system.
Christian County 9-1-1's 2018 fiscal operating budget is $593,691.00. It employs 4 full-time telecommunicators, 2 part-time telecommunicators, and 1 Director. Christian County 9-1-1 is fully funded by surcharge revenue. Christian County assesses a surcharge of $1.50 per line on all telephony lines. This surcharge became effective on January 1, 2018.  This is a state-wide rate. Funds are collected by the State of Illinois and a portion of that charge is distributed to the 9-1-1 centers, or Public Safety Answering Points (PSAP's). Christian County 9-1-1 answers all wireless 9-1-11 calls in Christian & Shelby County 9-1-1's designated area using Phase II technology.
Goals
Provide the most effective Emergency Communications possible.
Provide good jobs to competent people.
Maintain professional standards.
Assist other agencies when possible.
Be innovative.
Establish a relevant and effective training program.
Follow established financial guidelines set forth by the Christian County Emergency Telephone Systems Board and Illinois Commerce Commission.
When to Call 9-1-1
Call 9-1-1 in an emergency when you believe that the fire, police or ambulance is needed.
Remember that 9-1-1 is not for jokes; it is for people that need help.
9-1-1 is to be used for emergencies.
For general inquiries, contact your local police department. That and other non-emergency numbers should be found in your local telephone book. 9-1-1 In Christian & Shelby County
For general inquiries, contact your local police department. That and other non-emergency numbers should be found in your local telephone book. 9-1-1 In Christian County